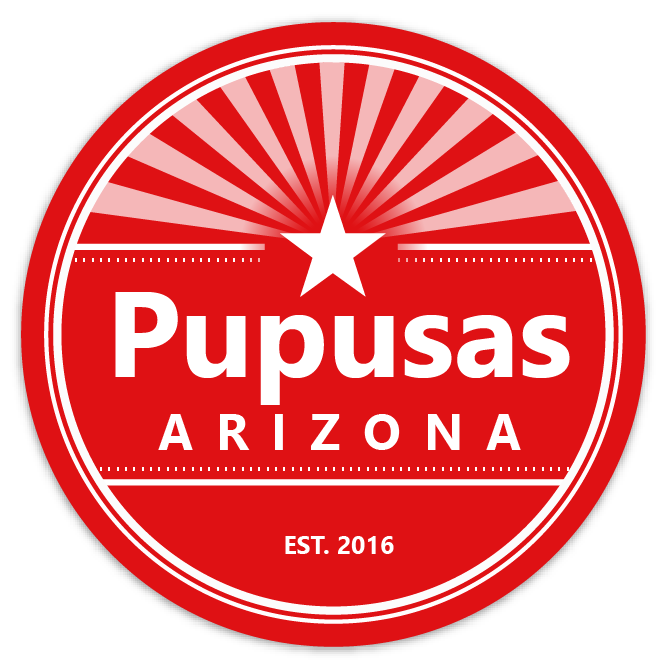 Your source for Pupusas in Arizona.
Discover Pupusas
For years now, I have been asked many many times, what is Pupusas? That is why we created this online page to inform curious minds and hungry bellies what a Pupusa is, how you eat them, where they come from and where you can find them here in the valley! You will find on our page everything about Pupusas, as well the few restaurants that serve this deliciousness and a online store to shop Pupusas Merchandise. Go get Pupusas!
Learn
About Pupusas.
Eat
Find a Restaurant.
Shop
Pupusas Merchandise.

Pronunciation:
[pu'pusa]
from Pipil pupusawa
A pupusa is a traditional Salvadoran dish made of a thick, handmade corn tortilla (made using masa de maíz, a cornmeal dough used in Mesoamerican cuisine). Pupusas are commonly prepared with a variety of fillings including cheese, meat, and refried beans. Pupusas are typically served with curtido (lightly fermented cabbage slaw with red chilies and vinegar).
Find pupusas in your area.
For your convenience, we have provided a list of restaurants in the valley that serve great pupusas and other specialties from El Salvador.
Arizona Pupusas Festival
A yearly gathering of Pupusas Lovers in Arizona with Live Entertainment, Kids Games and tons of delicious Pupusas!